Attract high-value clients and increase the buzz around your business
so you can...
We help you do MORE with less so you attract qualified leads and boost your ROI without a single hair on your head turning grey.
Running a business is hard enough at the best of times, so we're here to support you and help you grow all while keeping your sanity, dignity (and bank account) in tact.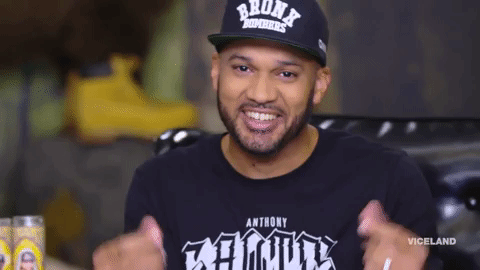 Say it with me now... show me the money!
What we offer your business...
People don't buy products, they buy better versions of themselves... They don't buy features, they buy benefits. This is what your copy will do -- makes people feel something so they act now!
DIRECT RESPONSE COPYWRITING
Imagine having a 100% tried-and-tested targeted marketing campaign exclusively for your business... this is what you'll get -- from strategy sessions to creation and set up of an ad campaign.
SALES FUNNELS +
LEAD GENERATION
MESSENGER BOT ADS + CHATBOTS
Helping clients get more leads, from attracting clients who LOVE what you do to nurturing them with emails, to encouraging them to buy.
On Messenger apps, the open rates are 80% + and click-through rates are 30-60% so this means your message is getting to your ideal clients + making you sales.
VIDEOGRAPHY + PHOTOGRAPHY
Your business needs to be there to support your lifestyle and make you money. Find the best ways to make your business work FOR you.
Videography and photography for your website, social media or event so you showcase your business in the best light.
Just enter your email and we can get this Insta-party started! 🎉
Cut your Instagram planning time in half...
Get the 10 Instagram tools you need for your business
Get 'begging to buy' qualified leads and more sales with Facebook ads…
Imagine having a 100% tried-and-tested targeted marketing campaign exclusively for your business...

A campaign that attracts clients who spend up to $200 with you, without having to list a single online deal that attracts low-value freeloaders…

Did you know on Facebook, you can target people that live within a 5km radius of your business AND earn over $100,000 income so your ads are served to people who can afford your products or services?

Awesome results with awesome clients
so we have them saying...
"Angela transformed my drab website copy into something worth reading! My new website copy now has purpose, flows beautifully and truly resonates with my target audience.
Her fun personality, unbeatable knowledge and desire to create great outcomes for my business are what sets her apart from others in her field. I look forward to working with Angela in the future!"
Amber Comadira-Smith
Founder – Commie's Cupcakes

"Angela worked on the Australian launch of San Antone by Bludso's BBQ in Melbourne from day one. She was involved with the tone of voice guide, copywriting and video content strategy.
"Angela backed Bludso's 100%. She knew her stuff about BBQ and would make sure all video content helped more people find out about the restaurant. Angela's enthusiasm shows in everything she did for Bludso's."
Kevin Bludso
Owner – San Antone by Bludso's BBQ (Melbourne)
+ Bludso's BBQ (Los Angeles)
"I find the team at Mads Buzz offer helpful advice when it comes to ideas and execution. They give the consideration towards the best outcomes for my business and take an interest in what I want to achieve."
Deborah Miller
National Director – Miss World Australia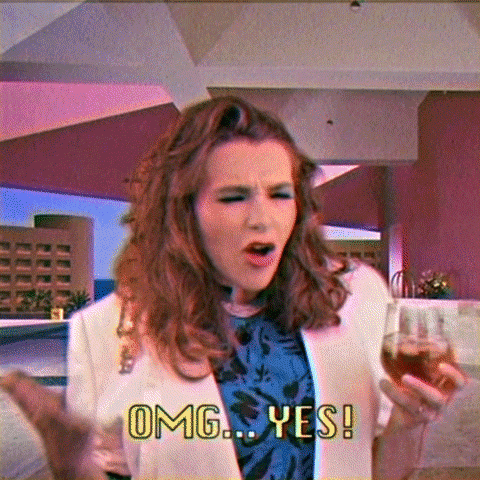 What can we do for your business?
What your investment will be...
Your investment starts at USD $1,999 per month
with an average project fee of USD $4,999 per month.
More complex projects come in at around USD $8,999 per month.
Are you ready to get the buzz for your business?
✅ If you're tired of trying to convert leads into sales without knowing what makes buyers tick (hint... it's not what you think!)
✅ If you want customers/clients who spend big every month and tell everyone about your business…
✅ If you want to give us your business woes & turn them into business WHOAS!....
Then you gotta get crackin'!
Click the button and book a time...

Hey! I'm Angela - founder of Mads Buzz
Hiiiiiiiiiii! *waves at you furiously from behind imaginary desk*
Yes, I love my $9.95 lumberjack hat in my headshot, but what I also love is helping businesses get more leads + sales using direct-response copywriting, custom-design Facebook Ad campaigns and done-for-you bots that compel your customers to spend the big bucks with you!
I started life as a journalist for Rolling Stone + copywriter for big ad agencies, working with Crown Resorts, Bondi Sands, Miss Universe Australia, AGL solar, GE Money, and Telstra... I'm also Marketing Chair for St. Louis Women In Digital, helping women navigate their careers in the digital realms.
I love seeing businesses grow and increase their revenue using Facebook Ad campaigns, email automation and messenger bots.
What problem can I help you solve?
Let's go through them together...
YOU 100% SURRRREEEE YOU DON'T WANT TO BOOK A FREE STRATEGY CALL? C'MON!
YOU GOT NOTHING TO LOSE. BOOK IT HERE.
©️ BUILT WITH LOVE BY MADS BUZZ. ALL RIGHTS RESERVED.